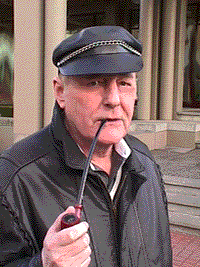 One of my favourite journalists, Peter Warren, is retiring. For several years he has been hosting a weekend radio show on CKNW and other Corus stations across Canada.

But this is but one small part of his illustrious career. For many years he was the voice of Winnipeg and frightened more than a few politicians ... which, by the way, are what journalists are supposed to do!

Peter will now be transitioning into a Private Investigator role, helping out various families with unresolved issues.

His last show will be this Sunday, March 5th between 11am - 2pm PST. We're going to miss you, Peter!!! But we know you'll get on with it!