This evening on CKNW, Michael Smythe interviewed a guest named Greg Felton. What a hateful moron! You can read more about him here. Felton is the new breed of Neo-Nazi who is full of great blusterous rhetoric, making all kinds of false statements. At least he had the guts to admit a fundamental part of his truth, namely that Israel doesn't have any right to exist.

Several of Felton's fans called up, one of them an older woman who said, "It's too bad that the Europeans didn't finish off the [Jewish] monsters in World War 2." Please keep in mind that she was referring to Jewish prisoners of the German Nazis such as these: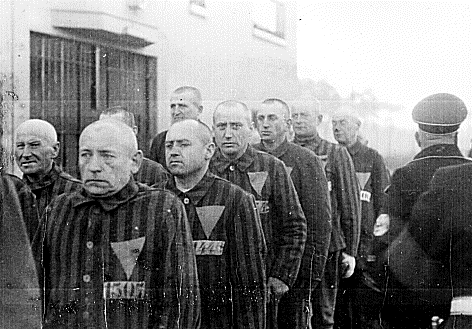 Being half-German, I'm keenly aware of what can happen when people only focus on their own little lives and stop speaking out about what is obviously wrong. Everyone wishes that Israel didn't have to defend itself in the way it has. But anyone who says that they're deliberately attacking innocent civilians is either a liar or a fool.

Perhaps decades from now, historians will write the truth about how Iran is at the root of the current conflict, as well as much of the violence in Iraq. And maybe there'll be a footnote that many in Canada chose to ignore these facts, because it flew in the face of their pre-disposed hatred for America and Israel.